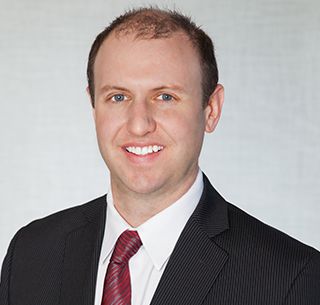 Email | Download vCard
Weston Office
Back to All Attorneys
Daniel J. Nagler
Partner
DANIEL J. NAGLER graduated from Syracuse University in 2005 with a dual Bachelor of Science degree in Public Relations and Marketing, and graduated from St. Thomas University School of Law in 2008 with a dual J.D./M.B.A. degree. While in law school Mr. Nagler studied international law in China and held an internship at a model agency in Miami Beach in which he assisted with the review of client contracts. Mr. Nagler received the Book Award in Sales for earning the highest grade in the class.
Prior to joining the firm, Mr. Nagler represented a number of national banks in issues including foreclosure and bankruptcy, and prior to that Mr. Nagler represented insurance companies and their insureds in defending claims for personal injury, including wrongful death, as well as property claims. Mr. Nagler also worked with a basketball and tennis agency where he reviewed and negotiated playing, endorsement, and sponsorship contracts for NBA and international basketball players and professional tennis players.
Mr. Nagler is licensed to practice law in Florida, New York, and Massachusetts, as well as the Northern, Middle and Southern U.S. District Courts of Florida and the U.S. Court of Appeals for the 11th Circuit. Mr. Nagler is a member of the Entertainment, Arts & Sports Law Section of the Florida Bar. Mr. Nagler sits on the Business School Advisory Council and is a member of the Sports Administration Work Group at St. Thomas University. He is also a member of the Board of Adjustment in the City of Miami Beach, and former Chair of the Committee for the Homeless in Miami Beach.