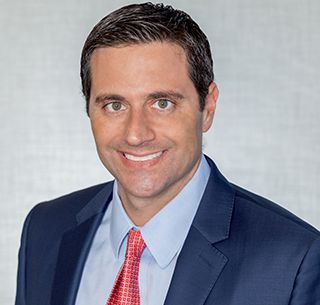 Email | Download vCard
Weston Office
Back to All Attorneys
Jonathan I. Rosenberg
Partner
JONATHAN I. ROSENBERG graduated from the University of Miami School of Law, cum laude, in 2005.  While in law school, Mr. Rosenberg was the recipient of the Dean's Certificate of Achievement Award for excellence in Constitutional Law I, and Children and the Law.  In addition, Mr. Rosenberg was a recurring member of the Dean's List.  Mr. Rosenberg received his undergraduate degree in accounting from Indiana University in 1996. 
Prior to joining the firm, Mr. Rosenberg worked as a Certified Public Accountant at Ernst & Young in Chicago, Illinois where he performed auditing services on public and large private corporations.  Mr. Rosenberg was Assistant Vice-President at Fleet Capital Corporation, and was a Financial Analyst for the large residential builder, GL Homes of Florida.  He interned at the Broward Sheriff's office and private law firms while attending law school.  Mr. Rosenberg also worked as a Supervisor in a large regional accounting firm where he provided Litigation Support and Real Estate Consulting Services.
Mr. Rosenberg currently works in the firm's Weston office and focuses his practice on Creditors' Rights and Civil litigation.  He is admitted to the Bar in the State of Florida and the Southern District of Florida.  Mr. Rosenberg is a member of the American Bar Association, the Florida Bar Association, the Broward County Bar Association, and the American Institute of Certified Public Accountants.