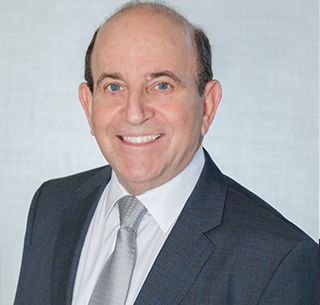 Email | Download vCard
Weston Office
Back to All Attorneys
Steven M. Marks
Associate
STEVEN M. MARKS is a Miami native who has lived, worked and raised his family in South Florida. Mr. Marks graduated in 1979 with a Juris Doctor degree from the University of Miami School of Law. In 1976, he was awarded his Bachelor of Arts degree in Political Science at the University of Southern California, magna cum laude, and was inducted into the Phi Beta Kappa Society. After being admitted to the Florida Bar in 1979, Mr. Marks entered the private practice of law in Miami as a sole practitioner. He has tried in excess of 30 civil and criminal defense jury trials and over fifty civil bench trials in State and Federal Courts. He has handled arbitration defense representation in stock brokerage actions; has tried and been a certified expert witness in property management litigations; handled all aspects of domestic relations mediation and litigation; county and city commission special use and zoning matters; real estate acquisition litigation; authored partnerships and trusts; handled probate matters; and negotiated employment contracts for numerous NFL players (two All-Pros) as an NFLPA certified player agent.
In addition to his practice of law, Mr. Marks has extensive business experience. Mr. Marks was the chief executive officer and general counsel for Charlie's Auto Glass, Inc., the largest independent regional auto glass installer in the industry, with eight locations on the southeast and gulf coasts of Florida; vice president and chief operating officer of Akeena Solar, a Silicon Valley, and NASDAQ traded solar energy company; and chief operating officer of Morris & Reynolds, Inc., a privately owned full service insurance agency. In that capacity, Mr. Marks led the core operations role of finding solutions for the customer base of seven thousand individual personal lines clients and over twelve hundred commercial business clients, by evaluating each client's risks and analyzing each client's exposures. The challenge at all times was to balance the insurance carrier underwriting market appetite with the needed immediate and necessary coverage protection.
Mr. Marks has been a member of the Florida Bar and American Bar Association for thirty-three years, and is admitted to practice before the Supreme Court of the United States. Mr. Marks practices primarily in the areas of complex civil litigation, catastrophic personal injury matters, commercial disputes and Insurance coverage matters.