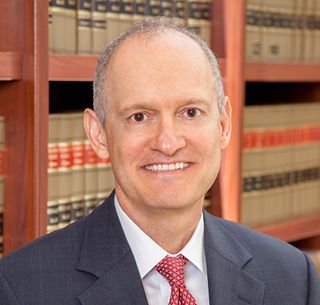 Email | Download vCard
Miami Beach Office
Back to All Attorneys
Isaac J. Mitrani
Managing Director
ISAAC J. MITRANI is the managing director of Mitrani, Rynor, Adamsky & Toland, P.A., a seventeen-lawyer law firm with offices in Miami-Dade and Broward Counties.
Mr. Mitrani was born in Cuba, and grew up in New York City.  Her graduated from The Cooper Union, summa cum laude, with a degree in civil engineering.  Prior to law school, Mr. Mitrani worked as a structural engineer with the New York consulting firm now known as Thornton Tomasetti.
Mr. Mitrani graduated from Harvard Law School, and thereafter served as law clerk to United States District Judge Honorable William Hoeveler.  Upon taking the Bar Examination, Mr. Mitrani was invited by the Third District Court of Appeal to speak at The Court's induction ceremony.
After his clerkship, Mr. Mitrani joined the U.S. Attorney's Office in Miami as the youngest member of that office.  Mr. Mitrani served in both the major crimes and fraud units, where he successfully prosecuted a wide range of federal crimes.  Mr. Mitrani also served as a lecturer to law enforcement groups.  In recognition of his achievements, the Department of Justice awarded Mr. Mitrani its Special Achievement Award.
Mr. Mitrani has practiced at Mitrani, Rynor, Adamsky & Toland, P.A. for over twenty five years. He has litigated a wide variety of cases involving complex business and commercial disputes, professional malpractice, directors' and officers' liability, civil fraud, intellectual property, white collar criminal defense, real estate, wrongful death and other matters.  Mr. Mitrani has tried a substantial number of jury trials in federal and state courts.
Mr. Mitrani is available to serve as a mediator for complex civil disputes. He also is a panel arbitrator for the American Arbitration Association.
Mr. Mitrani has frequently lectured to attorneys throughout the State of Florida on the topic of "Avoiding Legal Malpractice Claims."  He is a past-president of the Federal Bar Association (South Florida Chapter), and creator and moderator of the first presentation of the Federal Bar Association's trial advocacy seminar, "Trial Masters."  Mr. Mitrani also has taught trial and pre-trial advocacy on behalf of NITA, the National Institute of Trial Advocacy.  He has previously served as an appointed member of several committees of the Southern District of Florida and for the Dade County Bar Association.
Mr. Mitrani is fluent in Spanish.