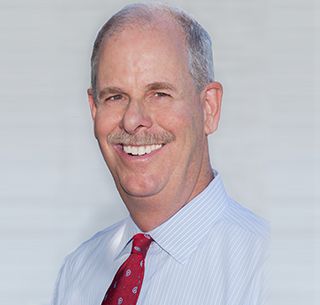 Email | Download vCard
Weston Office
Back to All Attorneys
Steven R. Adamsky
Shareholder
STEVEN R. ADAMSKY graduated from the University of Miami School of Law in 1981 and received his undergraduate degree from the University of Florida in 1978. Mr. Adamsky has been awarded AV Preeminent Rating from Martindale-Hubbell and has been certified by The Florida Bar as a Board Certified Civil Trial Lawyer. Mr. Adamsky has tried in excess of seventy-five civil jury trials in State and Federal Courts.
From 1981 to 1989, Mr. Adamsky practiced with the firm of Nelson & Tacher. In 1986, Mr. Adamsky was designated senior trial attorney with primary responsibility for the preparation and trial of catastrophic injury and more complex lawsuits against The Travelers Insurance Company's National Account clients. In recognition of his advocacy on its behalf, Travelers awarded Mr. Adamsky its Outstanding Achievement Award.
From 1989 to 1995, Mr. Adamsky served as the Managing Attorney of The Home Insurance Company's Florida Staff Counsel Offices located in Fort Lauderdale and Orlando. As Managing Attorney, Mr. Adamsky handled the defense of lawsuits filed against the Company's insureds in south and central Florida and supervised five associates. Mr. Adamsky personally handled the complex cases, including the trial of catastrophic injury cases, as well as the defense of professional malpractice actions.
Mr. Adamsky joined Mitrani, Rynor in 1995 and serves as the managing partner of the Fort Lauderdale office. He continues to maintain a very active trial practice, handling and trying cases throughout the state of Florida. Among the matters he personally handles are complex product liability, professional liability and catastrophic personal injury cases. Mr. Adamsky also represents excess insurance carriers. Some of his recent trials and cases include prevailing in a wrongful death case arising out of a police chase and prevailing in a trial in Federal Court involving catastrophic injuries which occurred in a retail store of a Fortune 500 company.
In addition to his experience as a trial attorney, Mr. Adamsky has substantial experience in alternative dispute resolution, including mediations, arbitrations and summary jury trials. Mr. Adamsky is a graduate of the National Institute of Trial Advocacy. He is a member of the Defense Research Institute, the American Bar Association and Florida Defense Lawyers Association. Mr. Adamsky is a member of the DRI Retail and Hospitality Committee and serves as chair of the Firm's Retail, Restaurant, and Hospitality Practice Group. He has lectured on numerous occasions to the members of The Florida Bar on litigation and trial skills. Mr. Adamsky has also been recognized by the Department of Insurance to lecture to insurance professionals so as to satisfy their continuing professional education requirements.