Dateline: February, 2022.
With the Courts increasingly open for business for live trials, Jason and Steve Adamsky tried their first jury trial together, on behalf of a national restaurant chain. Plaintiff claimed she had been injured by an employee of the chain in a claimed altercation. Plaintiff presented evidence that she had permanent injury to arm, shoulder, disc herniation, and 10% total body impairment.  Needless to say,  the restaurant denied it was at fault in any way with this customer.
After more than six years of litigation, the case was tried in 2022. The jury returned a verdict for the restaurant, finding it was not at fault.  When Fort Lauderdale Senior Partner Steve Adamsky was asked by colleagues about trying the case with his son, Jason, he  responded, "this is certainly a proud moment for me as a father—and one of the crowning achievements in my career.  Watching my son skillfully address the jury was a truly great experience."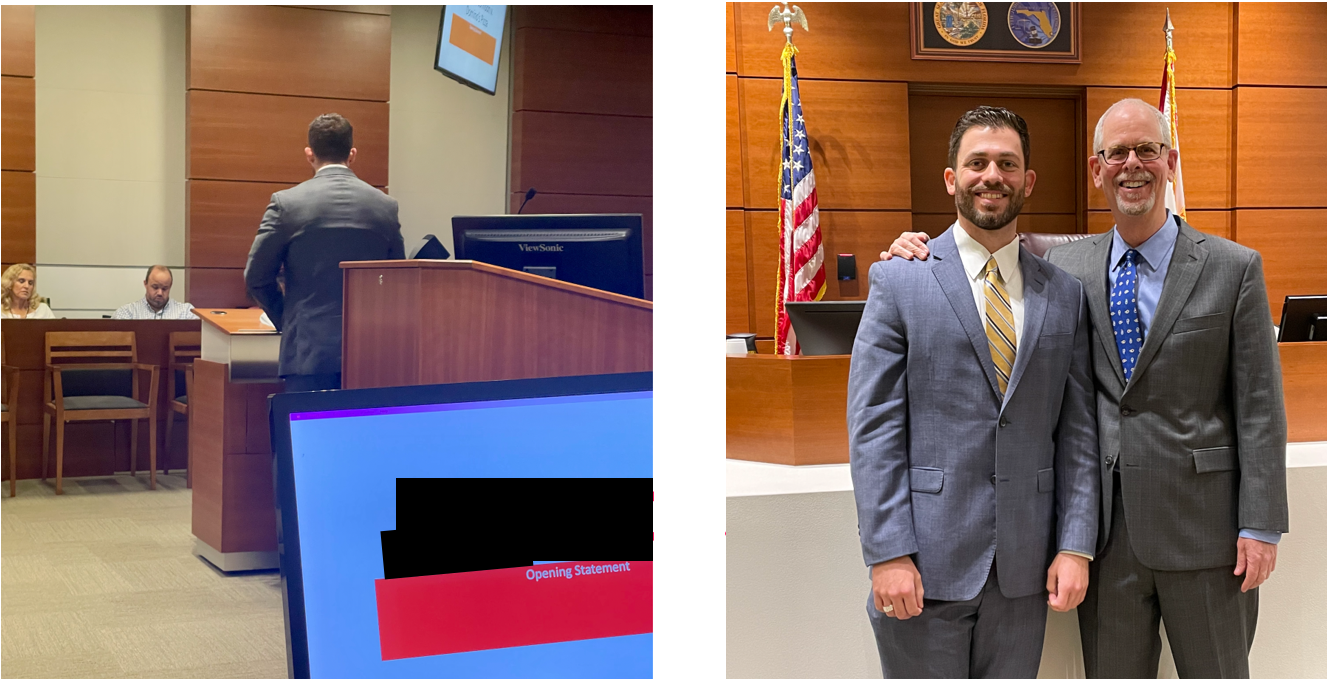 Disclaimer: Prior results in matters previously handled by our lawyers, do not guarantee a similar outcome in other or future matters.