NEWS & EVENTS
Isaac Mitrani Honored By Maimonides Fellowships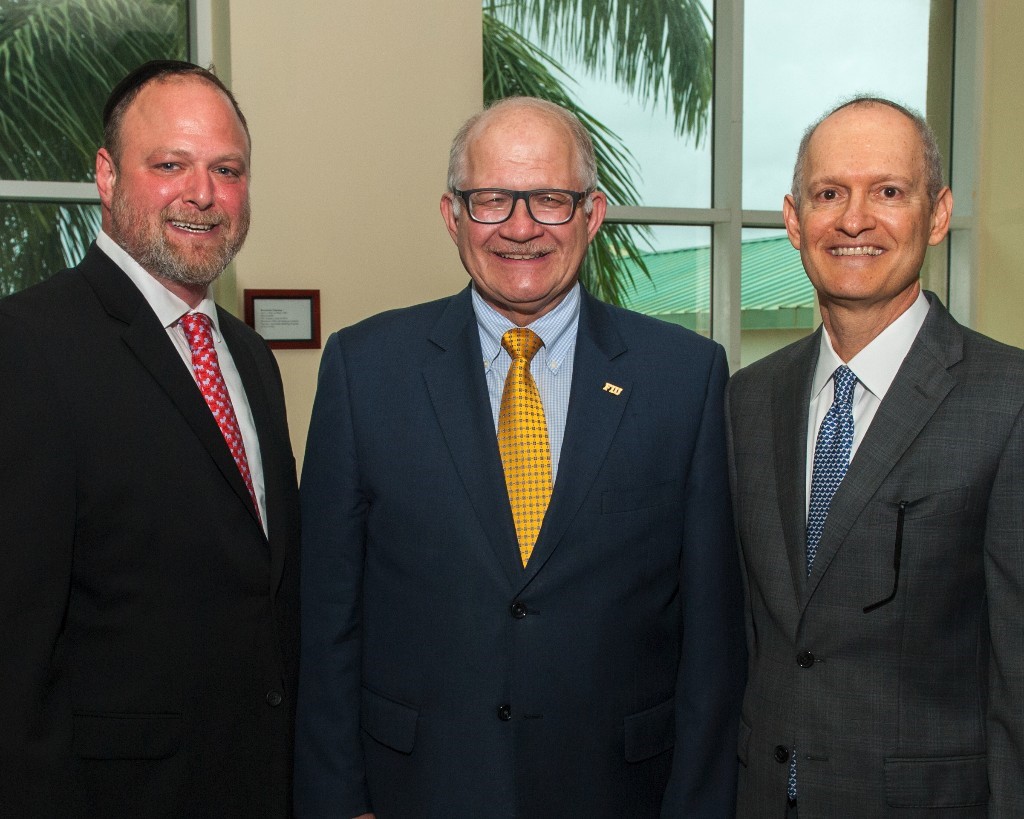 Isaac Mitrani (right) along with Rabbi Saj Freiberg (left) and FIU President, Mark Rosenberg (center)
On Sunday, June 5th, Isaac Mitrani, Managing Director of Mitrani, Rynor, Adamsky & Toland, P.A. was honored by the Maimonides Fellowships with their Ahavat Yisrael (Love of Israel) Award along with this wife, Laurie. The Mitranis were presented this award in gratitude for their countless years of dedication and service to the organization.  
The Maimonides Fellowships is a Jewish outreach organization on college campuses nationwide, which seeks to engage Jewish students in traditional Jewish life.  Other honorees for the evening included Rabbi Saj Freiberg, Director of the Maimonides Fellowships for South Florida and FIU President, Mark Rosenberg.  
A gala event with more than 250 people in attendance was held at the Kovens Center on the FIU, Biscayne Bay campus.